Get More Customers By Leveraging:
HOW MANAGING YOUR ONLINE REVIEWS INCREASES YOUR COMPANIES ABILITY TO GENERATE SALES ON YOUR WEBSITE AND AMAZON.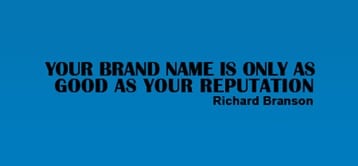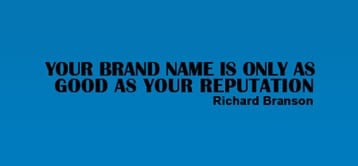 Businesses who invest time and money in lead generation and their online reputation management are way ahead of their competitors. They understand the importance of being prepared for any negative feedback posted on Amazon, local directories, public forums, social media, and other websites. These toxic reviews could be posted by customers, by a disgruntled ex-employee or an unscrupulous competitor. If you choose to ignore your online reviews, then you may find that negative feedback is ranked higher than your website in a Google search. This bad feedback will steer potential clients away from your products and services to your competitors without even giving you a chance to prove that you are a valuable company. Would you buy a product or service that has bad ratings online?
4 TIPS FOR REVIEW MANAGEMENT.
1. If you want to be in charge of your own reputation, that's great, however, you must be actively involved and make it a top priority. You can start by simply entering your name or company name in Google and see what comes up. However, to stay ahead you will need to continuously monitor authority websites for new reviews on a daily basis so you can act on them quickly. If you get a good review it is a good opportunity to ask for a referral, if it's bad then you can understand what went wrong and try to fix it. It can be time-consuming to check hundreds of places online where people can leave a review about you.
2. Don't just sit back and think that because you have a great product or service that no one is going to complain publicly about it. Savvy business owners need to be prepared to get negative reviews. It doesn't matter how fantastic your company is – someone is going to have a bad day or experience and take it out on you, or they may just be looking for a reason to complain. Before this happens you must have a reputation marketing strategy as a means of removing bad reviews from the front page of Google. Allowing you to be able to quickly dilute negativity, making it a minor incident rather than something that could cost you sales.
3. The absence of reviews and unfavourable reviews are equally bad for your company.  According to a study by Bright Local you need 6 to 10 reviews to be trusted, so without these, you're simply not trusted. Your business may work harder than anyone else's out there, but with no reviews online then only a tiny fraction of your potential customers will know about the great service you provide. 
4. Make sure the people in your business are not giving it a bad name. Your employees should uphold high standards of customer care as it reflects on your business. We have mentioned that customers could have a bad day, and so could your employees. Ensure your employees understand that how they treat a customer today directly affects getting a new client tomorrow. They are an extension of the company and should act that way on the ground and online.
These tips are a great place to start, but remember, if you can't keep up with all of the demands of building a 5 Star reputation to generate more sales then we can help. Please complete our discovery form and then contact us for a free no-obligation consultation on 01628 476240 or email info@lucidx.co.uk.
Smart Advertising Lucidx connects customers with businesses at the moment they're ready to make a purchase empowering local commerce.
Reach The Masses Lucidx will instantly place your business in the top featured spots located on hundreds of sites where consumers are reviewing and deciding on providers online.
Trust Us We drive incredible, predictable ROI to businesses great and small.
Results  We are innovative when it comes to digital marketing by offering a range of services to generate revenue and potential customers.