Reputation Management London
Do You Have A Good Online Reputation?
FREE Reputation Report Instantly Reveals What People Are Saying About Your Business.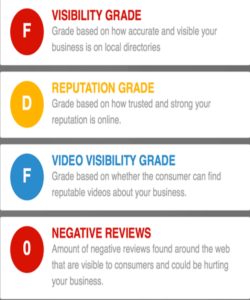 Would you buy a product or service that has bad ratings and reviews?
Obviously, it would be no, because no one wants to actually have that exact same experience when they buy a product or service. So we always look at reviews as the indicator of how we might experience that product or service.
But here is the more important question. Two products are identical; one has ten good reviews; the other has three good reviews but one bad review. Which one do you buy? Obviously, it's the one with ten good reviews.
And why is that? Because we want to have a great experience and we're looking to make sure that a company is consistent with delivering that experience or that product or service. So this is what consumers, individuals, and companies do every single day.
They go online and they're looking to find the most reputable company to do business with. And only one bad review can send the customer from your website or your listing online to someone else's.
So that means the difference between your phone ringing or your competition's phone ringing.
Do you know what is being said about you or your business online?
We have acquired a patent pending technology that helps local businesses with their online marketing. I'd like to meet 4-5 new business owners to help them with their online reputation, so for a limited time you can get a comprehensive report at no cost (£67+VAT value). Discover what is being said about your business here -> http://repreport.co/yourscore
What's the difference between reputation management and reputation marketing?
Click here
to find out.